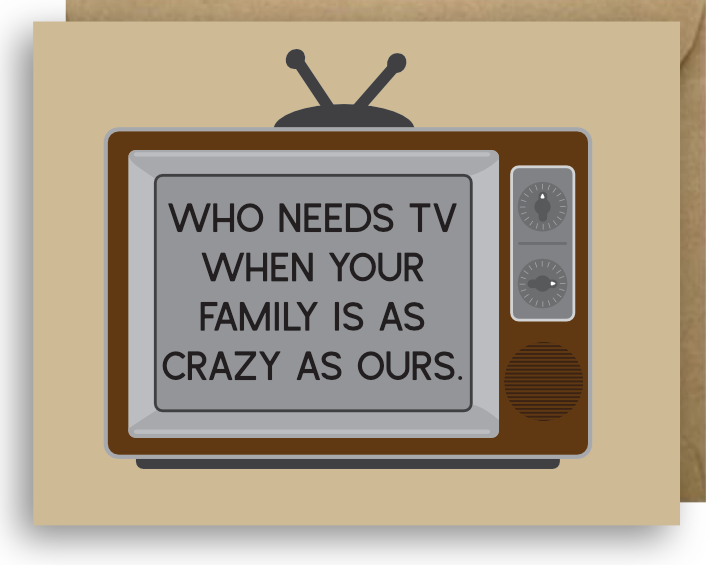 Marcellus Phillips (Washington, DC)
WHO NEEDS TV?
MPH1002
This card was created by Marcellus Phillips of Washington, DC. "You can't make this shit up," he says laughing. "I mean, if there was a show about me and my family, people would say that the writers exaggerated everything way too much. Real life sometimes is crazier than fiction." We couldn't agree more with him.
Being homeless, Marcellus says, has just added to the level of crazy, but he's optimistic for 2018. "I've been working hard and I'm confident that things are going to turn around for me next year."

Marcellus receives 15% of the sales from this card. Second Story Cards donates an additional  10% to a charity of the cardmaker's choice. Marcellus has chosen Street Sense Media for this card. 
Size: A2 (5.5" x 4.25")
Paper: Deluxe eggshell cardstock.
---
More from this collection