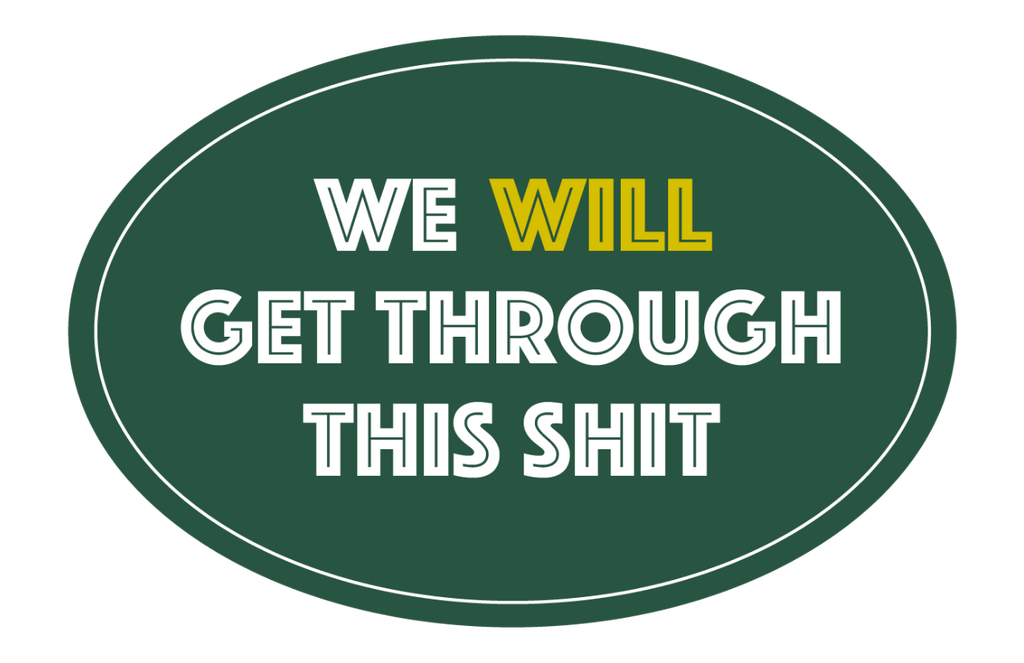 Sasha Williams (Washington, DC)
WE WILL GET THROUGH THIS SHIT STICKER
SWI6012
This hopeful sticker was created by Sasha Williams of Washington, DC. Having dealt with a number of challenges throughout her life, Sasha is no stranger to difficult situations. "I'm an optimistic person and I know that if I keep my sights set on where I want to be, I'll get there," she says. "It might take a while, but I'll make it." Her optimistic outlook on life and perseverance have gotten her through losing sight in her right eye, becoming homeless, and raising two daughters as a single mom. And it's going to get her through this pandemic too!
And to give you some proof that good things do happen, we're happy to report that Sasha and her daughters are no longer homeless. 
Sasha receives 15% of the sales from this sticker. Second Story Cards donates an additional 10% to a charity of her choice. Sasha has chosen Street Sense Media for this sticker. 
Sheet size: 4" x 2.67"
Sticker size: 4" x 2.67"
Sticker is made from durable vinyl that resists scratching, heat, water and sunlight
---
More from this collection