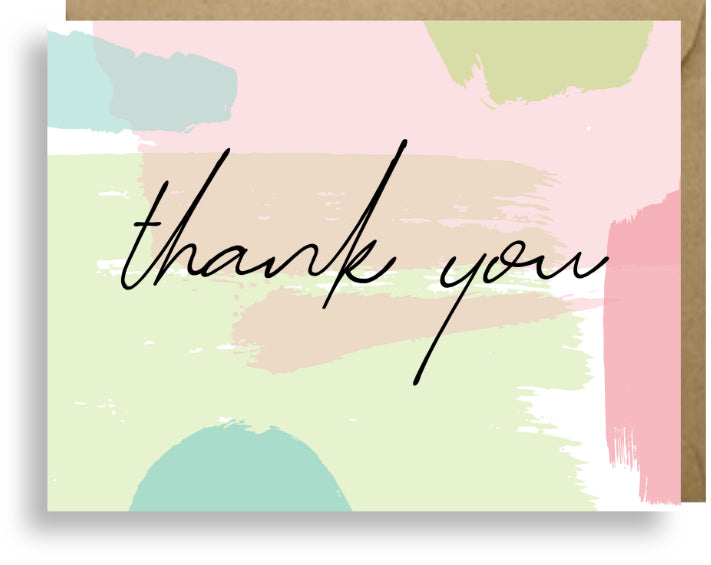 Cynthia Mewborn (Washington, DC)
THANK YOU PASTELS
CME1007
This card comes from Cynthia Mewborn of Washington, DC. "Text and email have become the de facto channels for thanking people," she says. "But if someone does something nice for you, take the time to write a meaningful note on beautiful paper. It shows that their act of kindness meant something to you." Cynthia was homeless from 2012-2014 and has recently suffered some setbacks due to shortcomings of the housing administration. Some of her story is captured in the 2015 documentary Whom Should I Be Grateful To?, which Cynthia directed. Today she is focused on improving her situation and working on the release of her first opera.
Cynthia receives 15% of the sales from this card. Second Story Cards donates an additional 10% to a charity of the cardmaker's choice. Cynthia has chosen the Me Too Movement for this card. 
Size: A2 (5.5" x 4.25")
Paper: Deluxe eggshell cardstock.
---
More from this collection