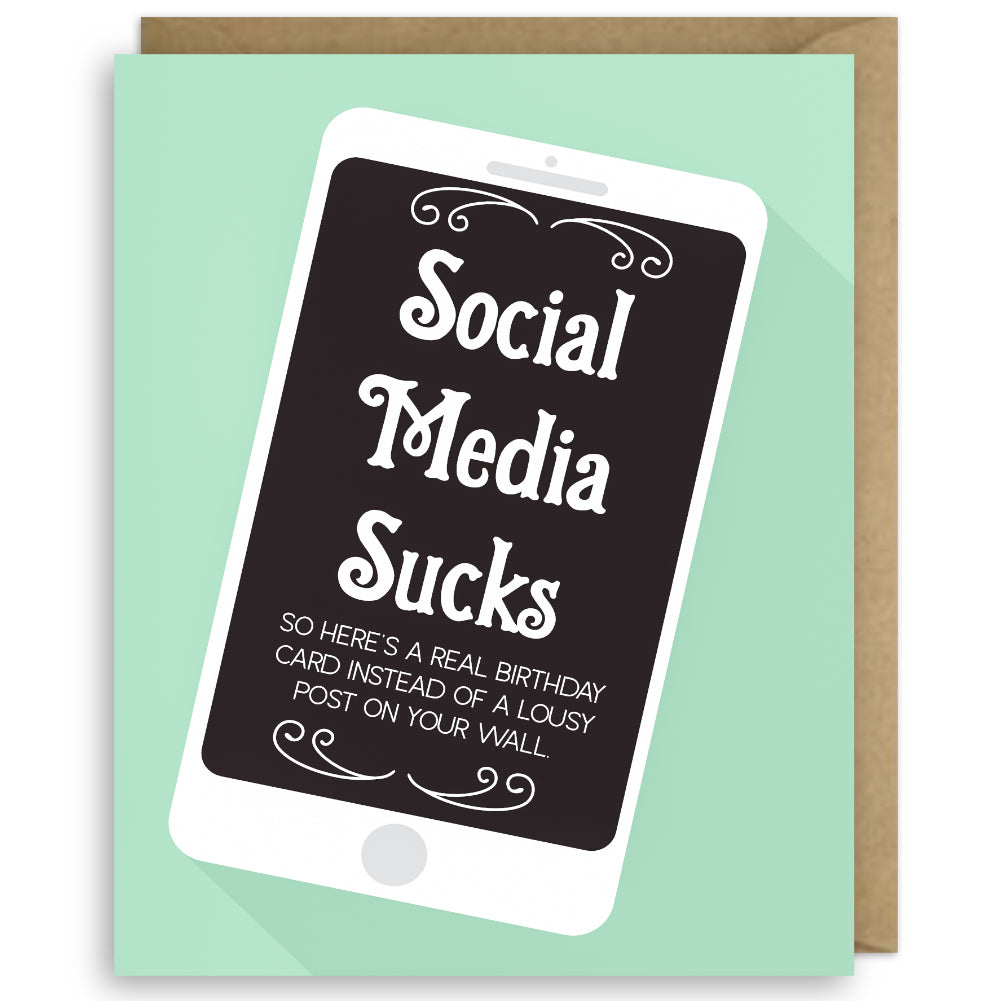 Anthony Crawford (Washington, DC)
SOCIAL MEDIA SUCKS
ACR1023
"Social media may seem great," says Anthony Crawford, who came up with the idea for this card. "But at what cost? It takes away opportunities to speak in person, by phone or even by writing letters, and to me, I think something is lost there." Despite his frosty opinion of social media, he does have a Facebook page. "Yeah, and it's been inactive for over a year."
Anthony, who was homeless for nearly 20 years, is thankful to finally have his own apartment in our nation's capital.
Anthony receives 15% of the sales from this card. Second Story Cards donates 10% of the profits of each card to a charity of the card-creator's choice. Anthony has chosen Street Sense Media for this card. 
Size: A2 (5.5" x 4.25")
Paper: Deluxe eggshell cardstock.
---
More from this collection