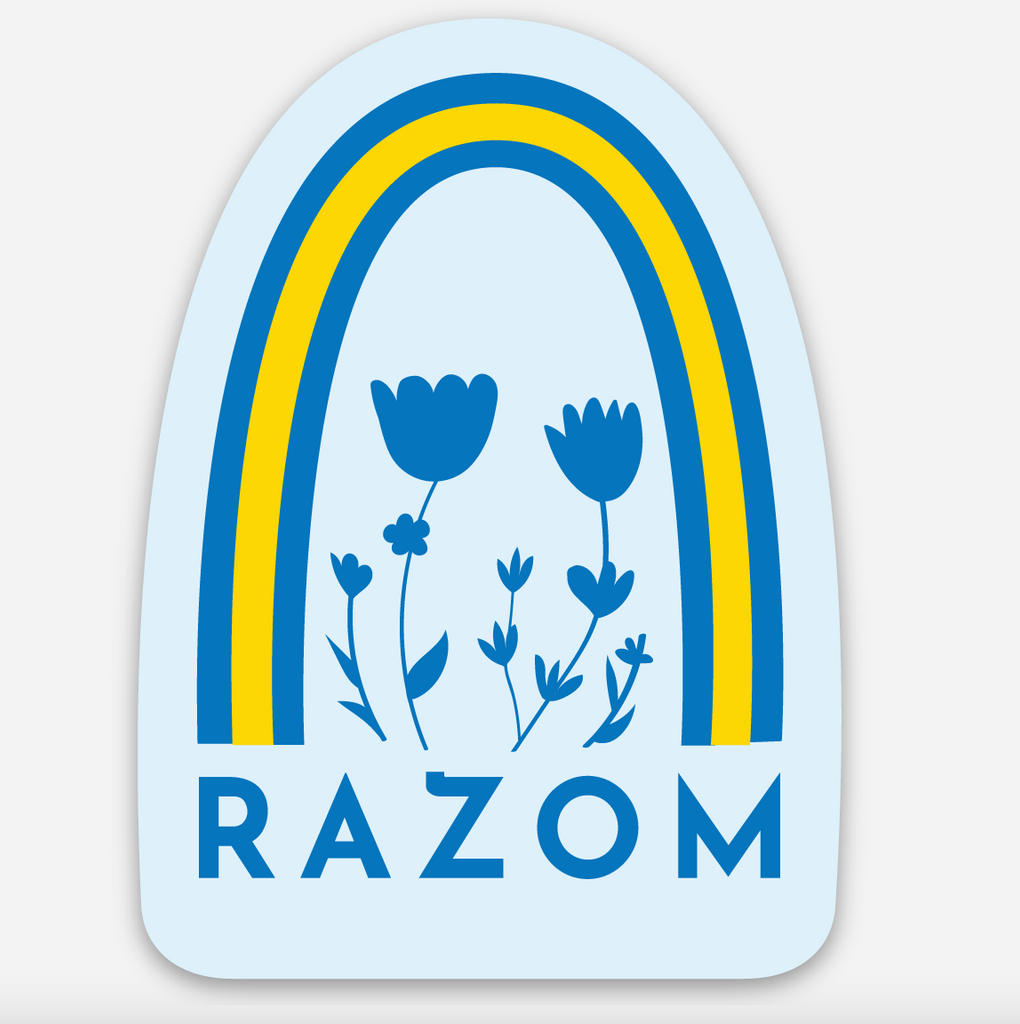 King Mark (Washington, DC)
RAZOM UKRAINE STICKER
KMK6004
We feel horrible for the the people of Ukraine - thousands killed or injured and millions uprooted from their homes. Together with our maker King Mark, an army veteran, we have created this beautiful sticker. Razom means "together" in Ukrainian. We have been moved by the strength and resilience of the Ukrainian people and wanted to find some way to support them. 
10% of the sales of this sticker go to Razom for Ukraine, a nonprofit that creates spaces where people meet, partner and work together to unlock the potential of Ukraine. According to their website, Razom serves as a constant reminder of the community that it takes to create, build and do. They maintain a relentless focus on the needs on the ground to support Ukraine and on opportunities to amplify voices from Ukraine in conversations in the United States.  Razom operates primarily in Ukraine as Разом Для України and as Razom in the United States. An additional 15% of the sales goes to our amazing maker: King Mark. 

Die Cut Premium Vinyl Sticker: 1.83" x 2.5"
---
More from this collection