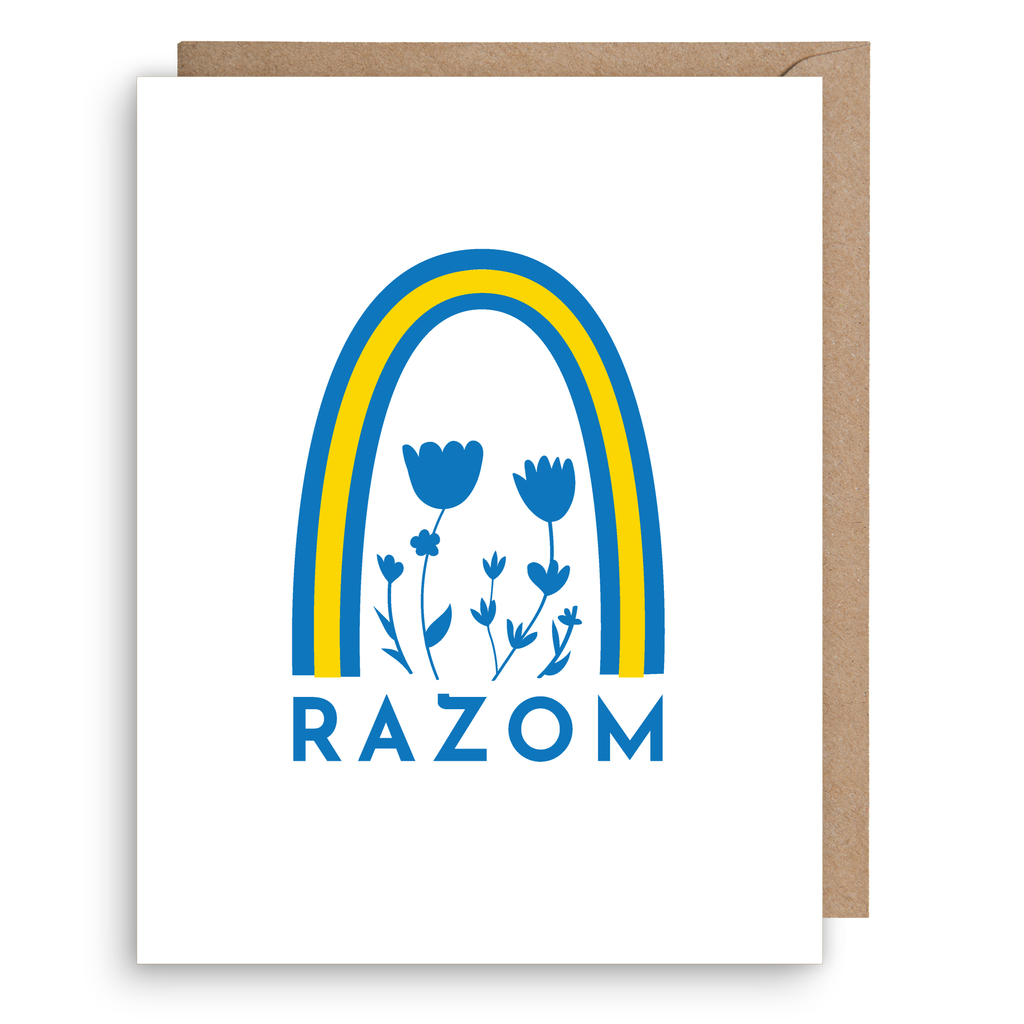 King Mark (Washington, DC)
RAZOM
KMK1004
Razom means "together" in Ukrainian. Our cardmaker King Mark was moved by the strength and resilience of the Ukrainian people during the Russian invasion and wanted to find a way to support them. A veteran of the United States Army, King Mark says he prefers peace over war.
An estimated 11 million Ukrainians have been forced to flee their homes since the invasion began. King Mark, who was homeless for several years, can relate. "I feel bad for those who have been affected and hope that they are safe and can someday rebuild their lives."
King Mark receives 15% of the sales of this card.
An additional 10% is donated to Razom for Ukraine.
Size: A2 (5.5" x 4.25")
Paper: Deluxe eggshell cardstock.
---
More from this collection