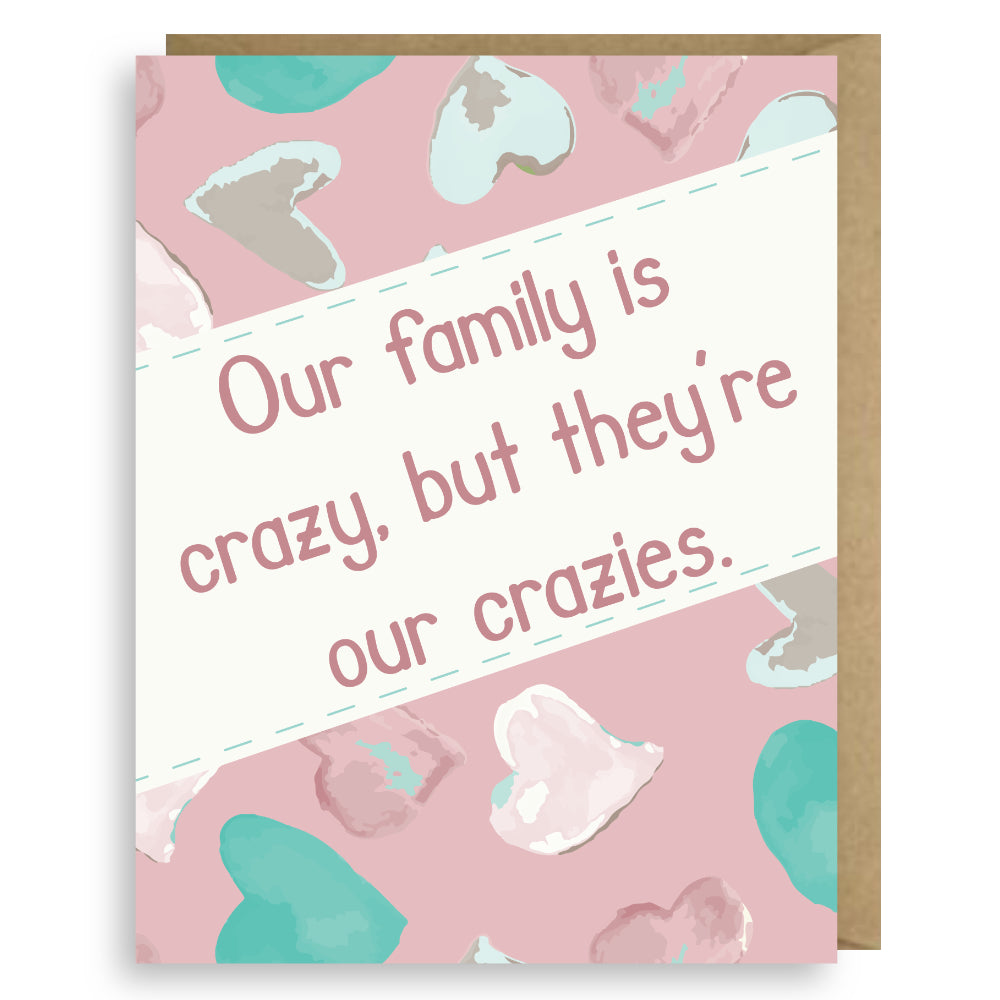 Marcellus Phillips (Washington, DC)
OUR FAMILY IS CRAZY, BUT THEY'RE OUR CRAZIES
MPH1001
This card was created by Marcellus Phillips of Washington, DC. "I love'em, but sometimes family can be crazy," he says. "But at the end of the day, they're family and that's really important to me." He adds that being homeless puts a lot of extra strain on family relationships. "I've been fortunate to stay with family members from time to time, but that gets complicated." Marcellus is working hard to be able to afford rent for his own apartment.
Marcellus receives 15% of the sales from this card and Second Story Cards donates an additional 10% to a charity of the cardmaker's choice. Marcellus has chosen the Epilepsy Foundation of Washington, DC for this card. 
Size: A2 (5.5" x 4.25")
Paper: Deluxe eggshell cardstock.
---
More from this collection