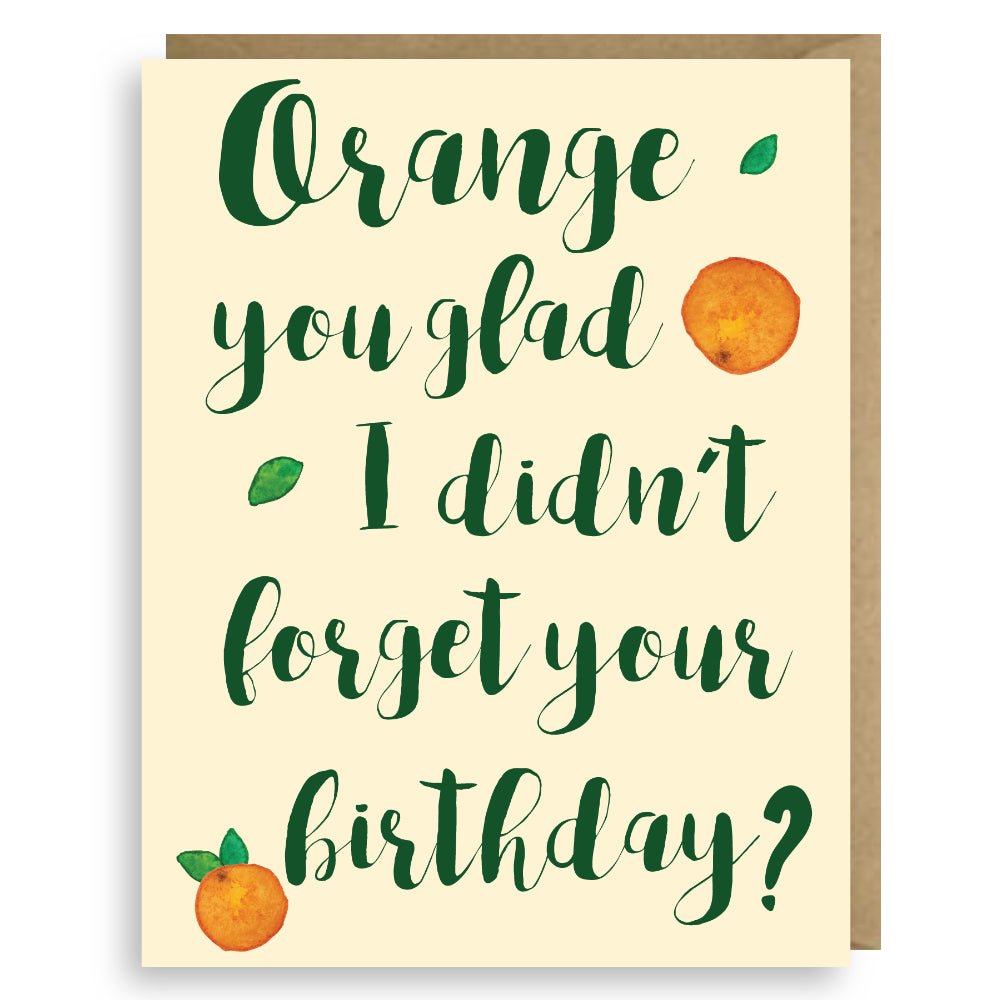 Anthony Crawford (Washington, DC)
ORANGE YOU GLAD
ACR1015
This card was made by Anthony Crawford of Washington, DC. "Oranges are good for you. Did you know that you get your daily requirement of Vitamin C in just one orange?" He's right, and not only are they healthy for you but they're delicious too. After being homeless for nearly 20 years, Anthony got the keys to his own apartment on July 15, 2013. Fresh fruit and vegetables are something that Anthony can enjoy now that he has housing. "When you're homeless, sometimes you tend to avoid perishables." Although he experienced some setbacks in 2016 after suffering a stroke, he says that he is thankful to have a safe place to live where he has a refrigerator to properly store his oranges and other fruits and vegetables.
Anthony receives 15% of the sales from this card and Second Story Cards donates an additional 10% to a charity of the cardmaker's choice. Anthony has chosen Street Sense Media for this card. 
Size: A2 (5.5" x 4.25")
Paper: Deluxe eggshell cardstock.
---
More from this collection