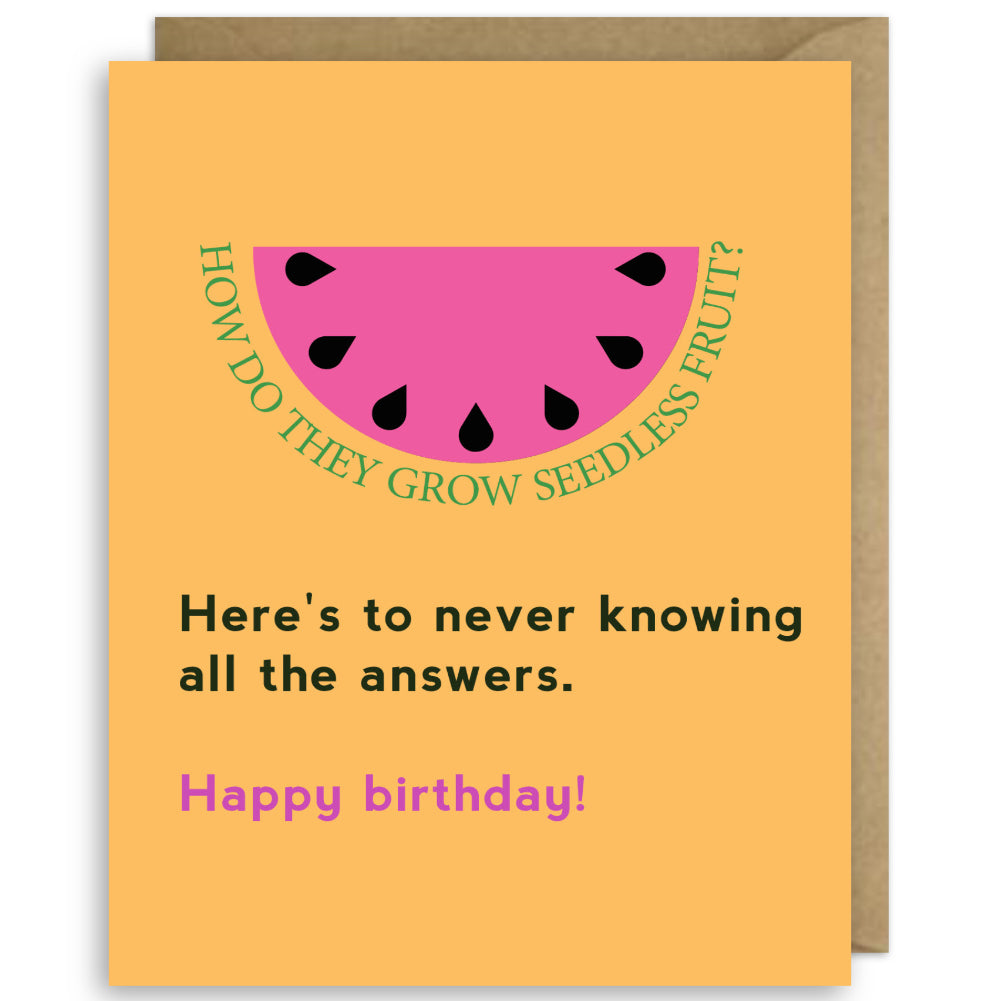 Sasha Williams (Washington, DC)
NOT HAVING ALL THE ANSWERS
SWI1011
This card was created by Sasha Williams of Washington, DC. "Even now that I am an adult, I find things all the time that I don't know the answers to," she says. "It's ok to not always have the answer and you definitely get a pass on your birthday!" Sasha has been homeless several times in her life, but thankfully she and her two daughters currently have their own apartment and are doing well.
Sasha receives 15% of the sales from this card. Second Story Cards donates an additional 10% to a charity of the cardmaker's choice. Sasha has chosen Street Sense Media for this card. 
Size: A2 (5.5" x 4.25")
Paper: Deluxe eggshell cardstock.
---
More from this collection