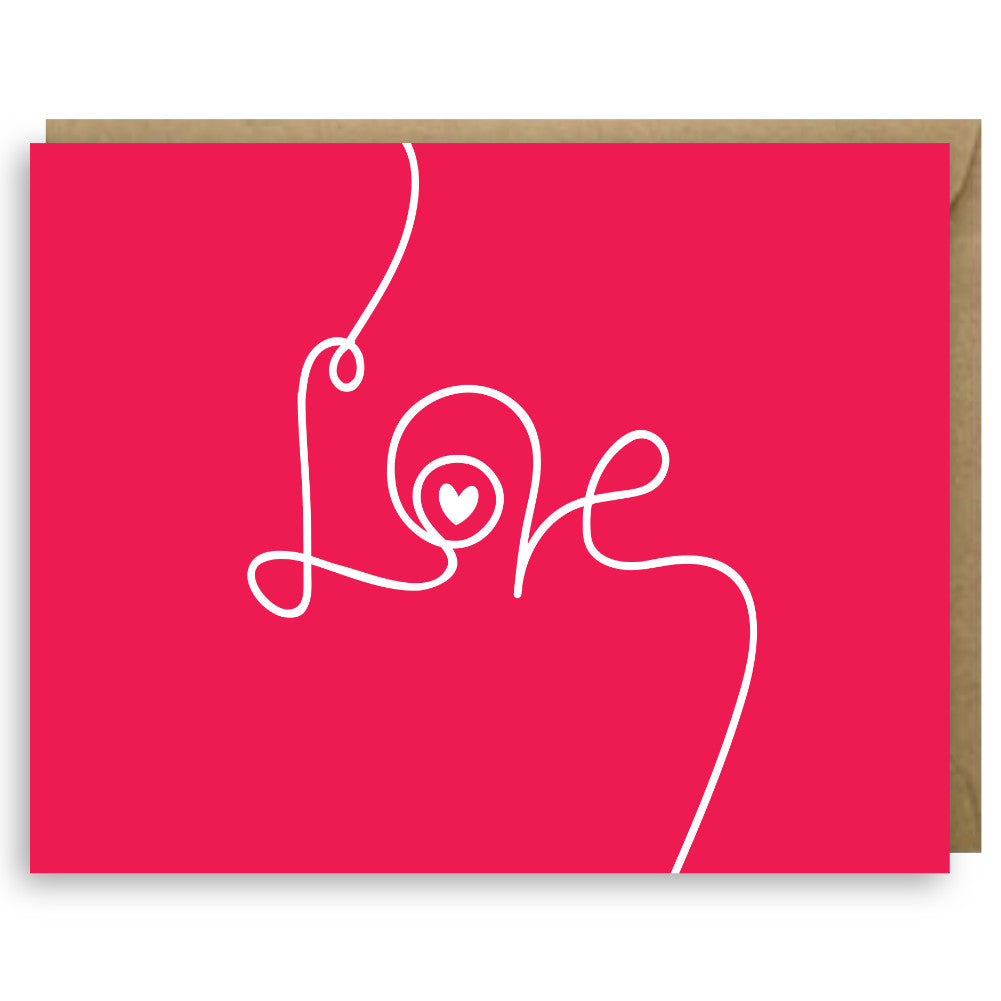 Angie Whitehurst (Washington, DC)
NEVER-ENDING LOVE
AWH1005
"Using a continuous line to create the word 'love' on this card was very intentional," shares cardmaker Angie Whitehurst. "The designer I worked with helped visually create the idea that true love never ends. It's always with you even if you are not consciously aware. It just becomes part of you." Angie's housing instability goes back to the 1980s, but her positive attitude has always helped her get through difficult times. "If your heart is full of love and kindness, good things will happen!" And good things are happening. We're happy to share that today she has housing and is active in the Washington, DC community.
Angie receives 15% of the sales from this card. Second Story Cards donates an additional 10% to a charity of the cardmaker's choice. Angie has chosen Street Sense Media for this card. 
Size: A2 (5.5" x 4.25")
Paper: Deluxe eggshell cardstock.
---
More from this collection