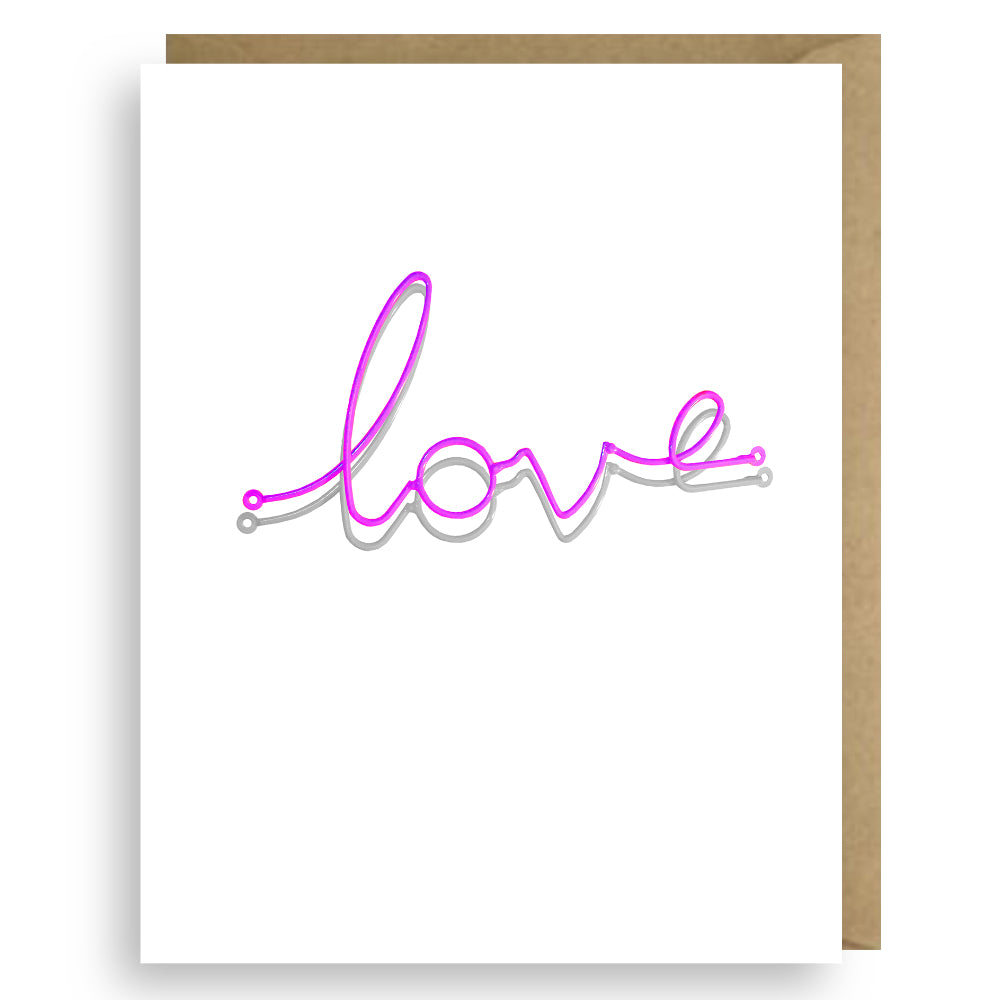 Cynthia Mewborn (Washington, DC)
ELECTRIC LOVE
CME1009
"Love is everything we see and can't see that is beautiful in this world," says Cynthia Mewborn of Washington, DC. We were thrilled to create this eye-catching design for her. Homeless from 2012-2014, she has recently suffered some setbacks due to shortcomings of the housing administration. She produced and directed the 2015 documentary Whom Should I Be Grateful To?, which explores her own experience transitioning from the streets into housing. Today she is focused on improving her situation and working on the release of her first opera.
Cynthia receives 15% of the sales from this card. Second Story Cards donates 10% of the profits of each card to a charity of the cardmaker's choice. Cynthia has chosen the National Sexual Assault Hotline for this card. 
Size: A2 (5.5" x 4.25")
Paper: Deluxe eggshell cardstock.
---
More from this collection