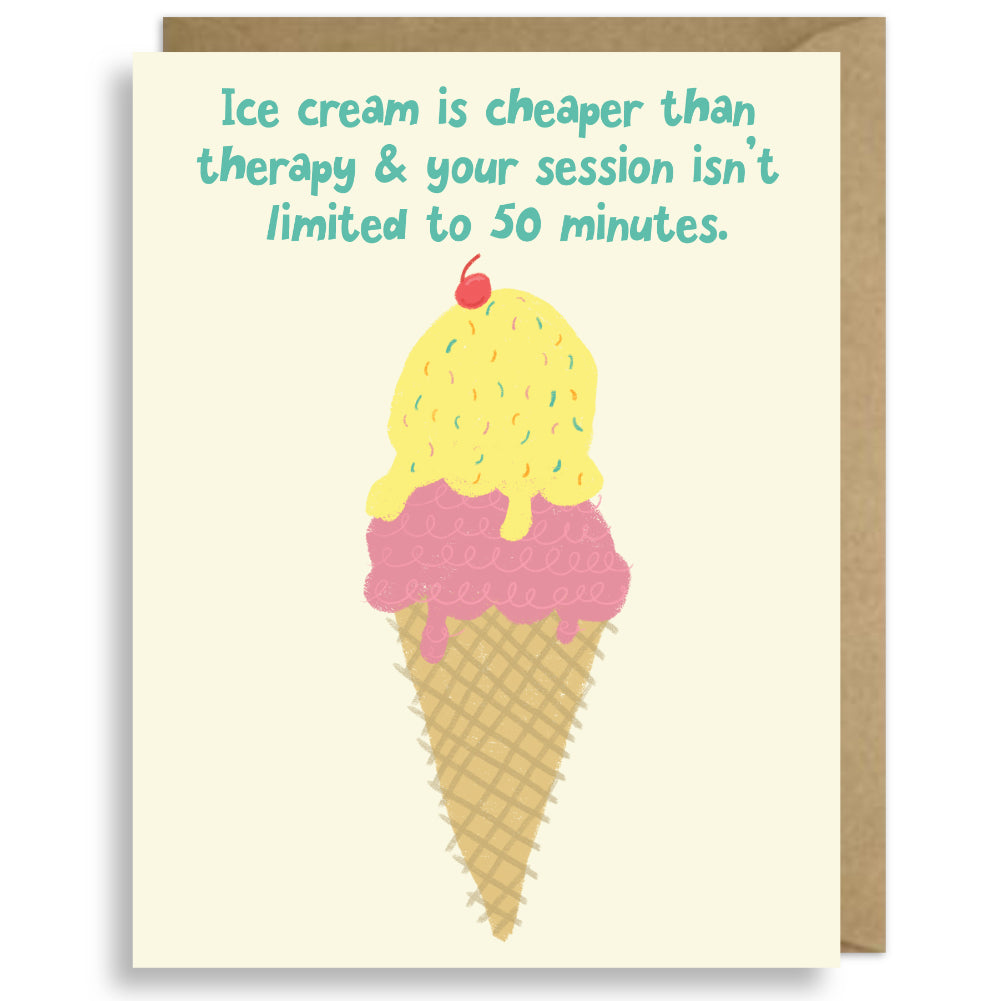 Sasha Williams (Washington, DC)
ICE CREAM IS CHEAPER THAN THERAPY
SWI1017
This card was created by Sasha Williams. "You know how your therapist schedules you for an hour but then wraps up at 50 minutes, that never happens with ice cream. If you sit down to eat some ice cream, you ain't going to stop until your satisfied." Sasha, whose favorite flavor by the way is salted caramel, has been homeless several times since 2003. We're happy to report that today she and her two beautiful daughters now have an apartment in Washington, DC.
Sasha receives 15% of the sales from this card. Second Story Cards donates an additional 10% to a charity of the cardmaker's choice. Sasha has chosen Street Sense Media for this card. 
Size: A2 (5.5" x 4.25")
Paper: Deluxe eggshell cardstock.
---
More from this collection