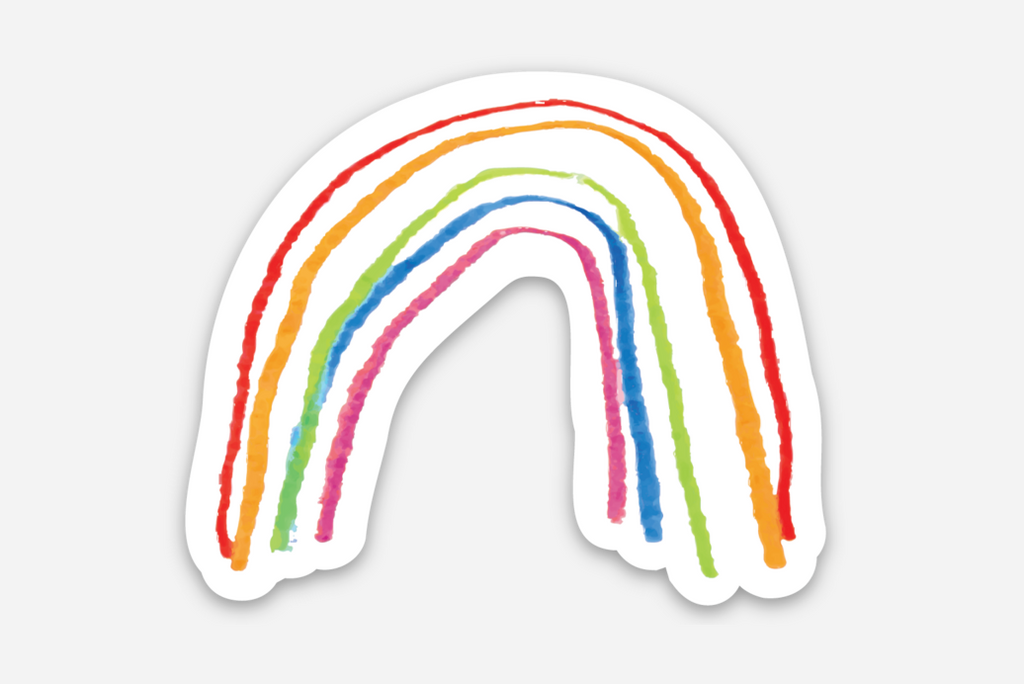 Eboni W. (Washington, DC)
PERFECTLY IMPERFECT RAINBOW STICKER
EWI6002
This sticker was created in collaboration with Eboni, the daughter of our talented cardmaker Sasha. We think there's something special about this simple, joyful shape. We hope it serves as a reminder to embrace your "perfect imperfections".
We are happy to report that Eboni and her family currently have housing in Washington, DC. We admire Eboni and her family for continuing to share generosity, kindness, and joy with others, despite the hardships they have faced. 
Eboni and her family receive 15% of the sales from this sticker. Second Story Cards donates an additional 10% to a charity of their choice. For this sticker, they have chosen to support Children's National Hospital.
Die-Cut Premium Vinyl Sticker:
2.25" x 1.88"
---
More from this collection