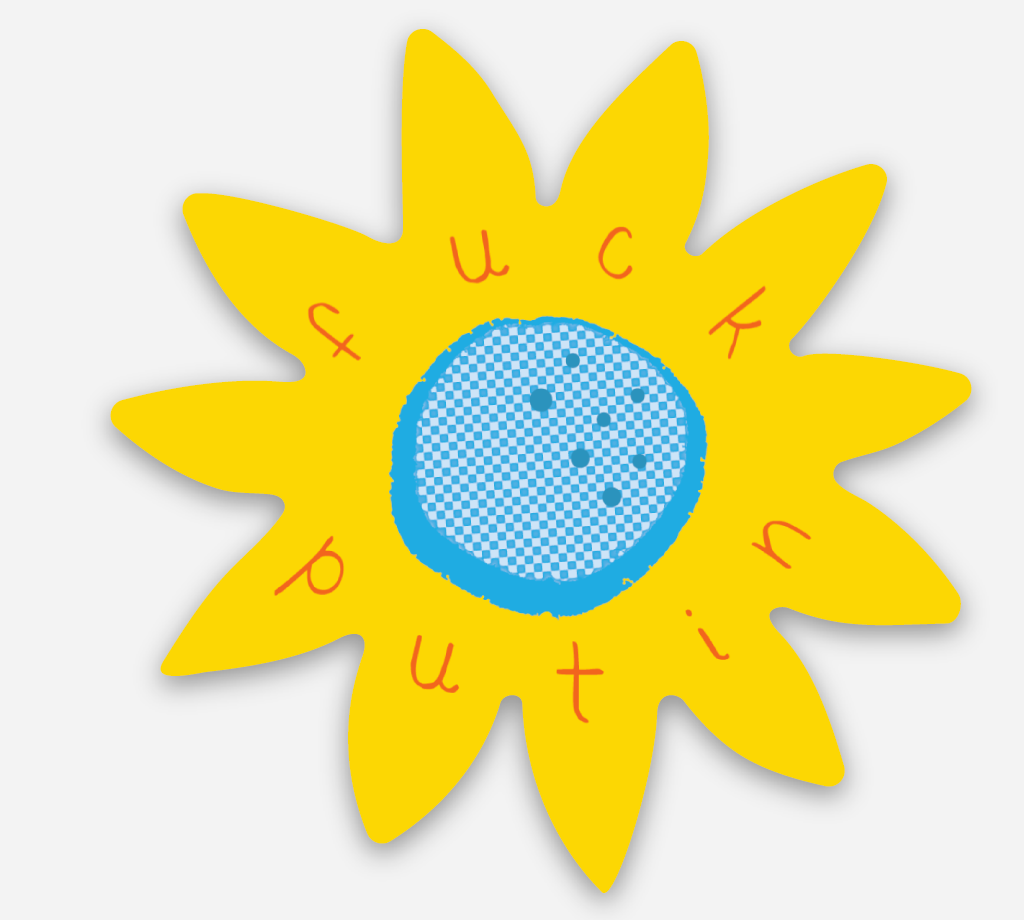 Angie Whitehurst (Washington, DC)
FUCK PUTIN SUNFLOWER STICKER
AWH6001
We are sickened by the murderous aggression that is happening right now in Ukraine. Together with our maker Angie Whitehurst, we've created this awesome sunflower sticker with a little message for Mr. Putin. Ukraine's national plant, the sunflower, has become a global symbol of solidarity against Russia's invasion of Ukraine. And while we're purely disgusted by this murderous assault, we're deeply moved by the strength and resilience of the Ukrainian people and wanted to find some way to support them. 

10% of the sales of this sticker go to Sunflower of Peace - a nonprofit whose current mission is to support the people of Ukraine affected by the Russian military invasion. An additional 15% of the sales goes to our amazing maker, Angie, who would love the opportunity to personally tell Mr. Putin to fuck off. 

Die Cut Premium Vinyl Sticker: 2" x 2"
---
More from this collection