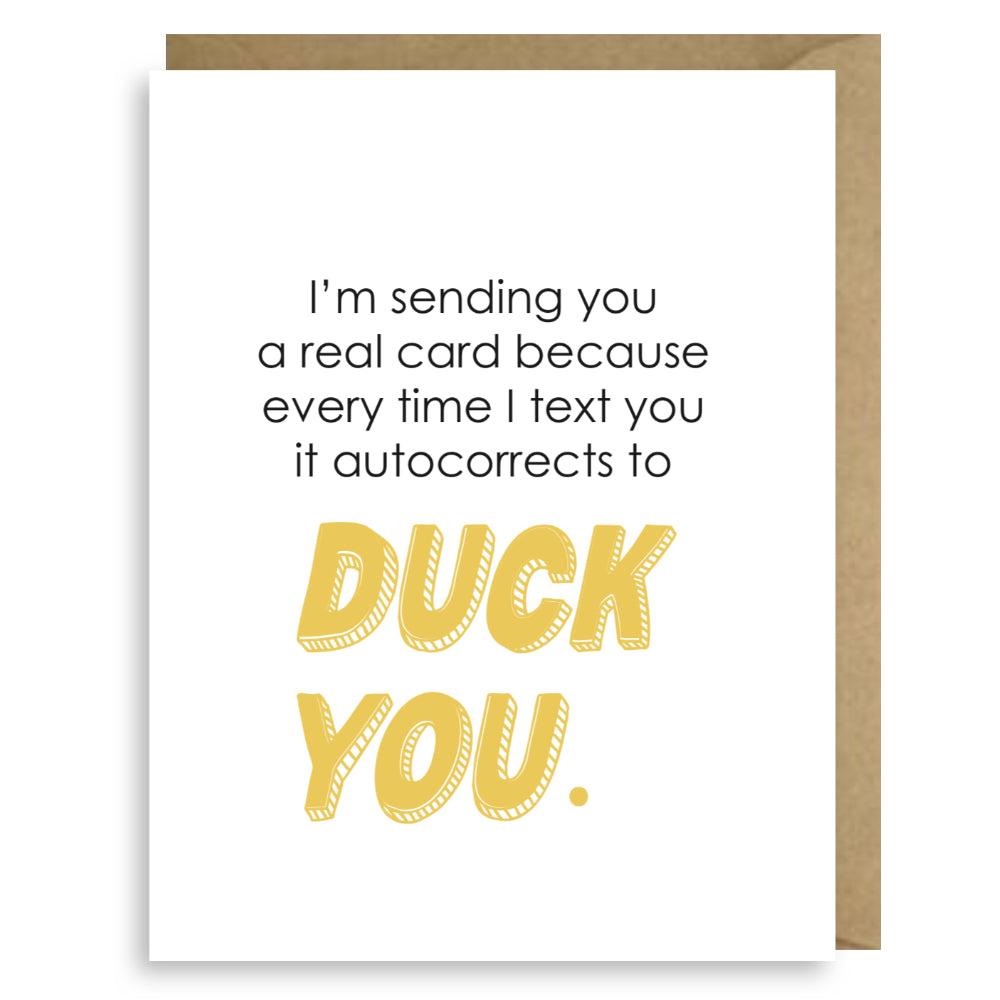 Ken Martin (Washington, DC)
DUCK YOU
KMA1002
"I gate autoconnect," Ken says with an inviting smirk. "Seriously, I really do hate autocorrect. It messes me up and often times I don't realize it until I've already hit send." That makes sense too, because as someone who writes professionally, Ken is usually very careful with his words. A lifelong Washingtonian, he's engaged in writing, photography, and public speaking related to creating social change. Ken has housing today, but was without secure housing from 2009-2017. "It can happen to anyone," he says. If you'd like to learn more about his work, visit martinendeavours.com.

Ken receives 15% of the sales from this card. Additionally, Second Story Cards donates 10% of the profits of each card to a charity of the cardmaker's choice. Ken has chosen Community of Hope for this card. 
Size: A2 (5.5" x 4.25")
Paper: Deluxe eggshell cardstock.
---
More from this collection