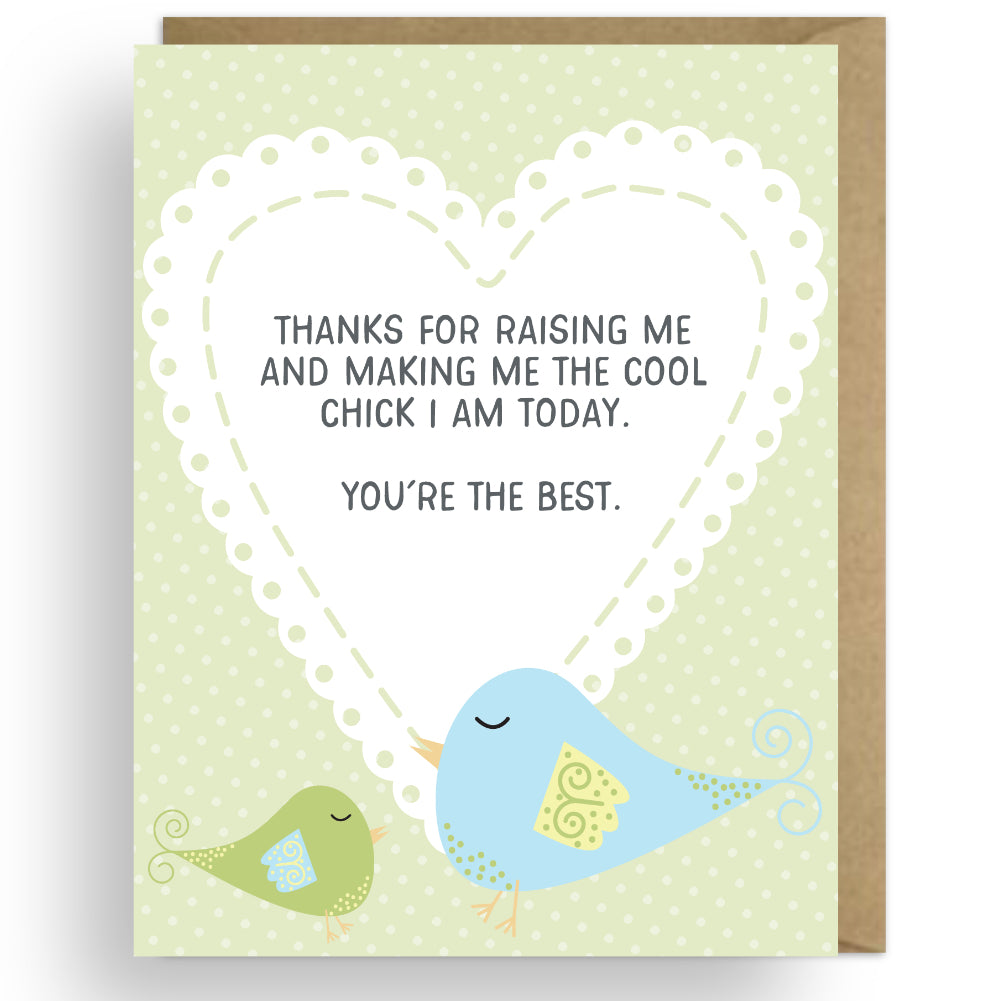 Marcellus Phillips (Washington, DC)
THANKS FOR MAKING ME A COOL CHICK
MPH1010
"When you think of everything a parent, step-parent, grandparent or anyone who helps raise a child does, there's no way you can ever come close to repaying them," says Marcellus Phillips, who helped create this card. "I think the way you show them thanks for all of their love, guidance, time and sacrifice is to try to live your life like they taught you. And as they get older, those roles very well may reverse and I'll have to be there for them." Marcellus, who became homeless in 2015 at the age of 36, has been housed since 2018.  
Marcellus receives 15% of the sales from this card. Second Story Cards donates an additional 10% to the charity of the cardmaker's choice. Marcellus has chosen the Epilepsy Foundation for this card. 
Size: A2 (5.5" x 4.25")
Paper: Deluxe eggshell cardstock.
---
More from this collection