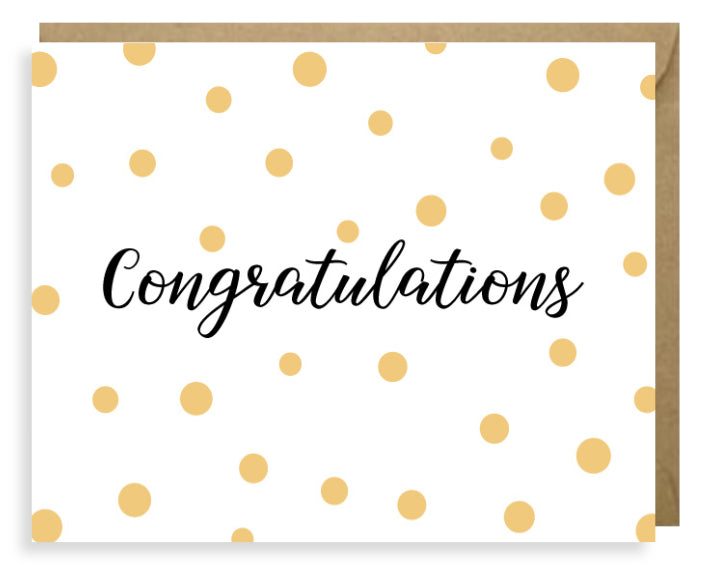 Cynthia Mewborn (Washington, DC)
CONGRATULATIONS
CME1013
Cynthia Mewborn of Washington, DC was the inspiration for this card. "I like elegant, clean designs," she says. "Especially for congratulations cards. The card should be special because it celebrates something special." After several years of sleeping outside, Cynthia technically has housing, but it's not a safe place and she's fighting hard against the city's housing authority to find a safe place to live.
Cynthia receives 15% of the sales from this card. Second Story Cards donates an additional 10% to a charity of the cardmaker's choice. Cynthia has chosen the Me Too Movement for this card. 
Size: A2 (5.5" x 4.25")
Paper: Gold foil on deluxe eggshell cardstock.
---
More from this collection