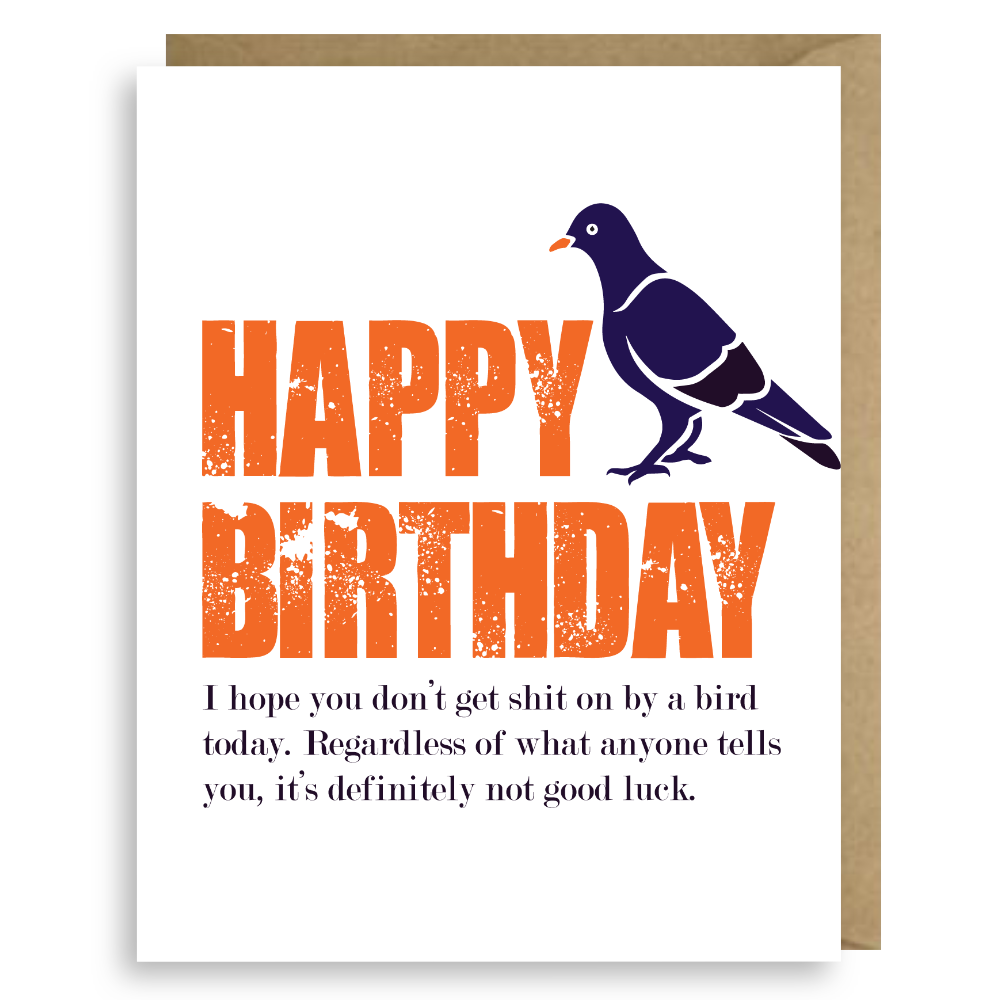 Anthony Crawford (Washington, DC)
HAPPY "BIRD-DAY"
ACR1000
This card was inspired by Anthony Crawford of Washington, DC. "When you're living on the streets you have to put up with a lot of shit - sometimes literally," he says. Having lived on the streets of our nation's capital for more than a decade, Anthony knows a thing or two about avoiding these avian gifts. "For starters, under no circumstances should you set up your bed under telephone wires. Trust me, it will only happen once." Thankfully, Anthony no longer has to worry about finding a place to make his bed at night. He finally got housing in July of 2013 and says that he is grateful to have a safe place to sleep and the opportunity to work.
Anthony receives 15% of the sales from this card and Second Story Cards donates an additional 10% to a charity of the cardmaker's choice. Anthony has chosen Street Sense Media for this card. 
Size: A2 (5.5" x 4.25")
Paper: Deluxe eggshell cardstock.
---
More from this collection