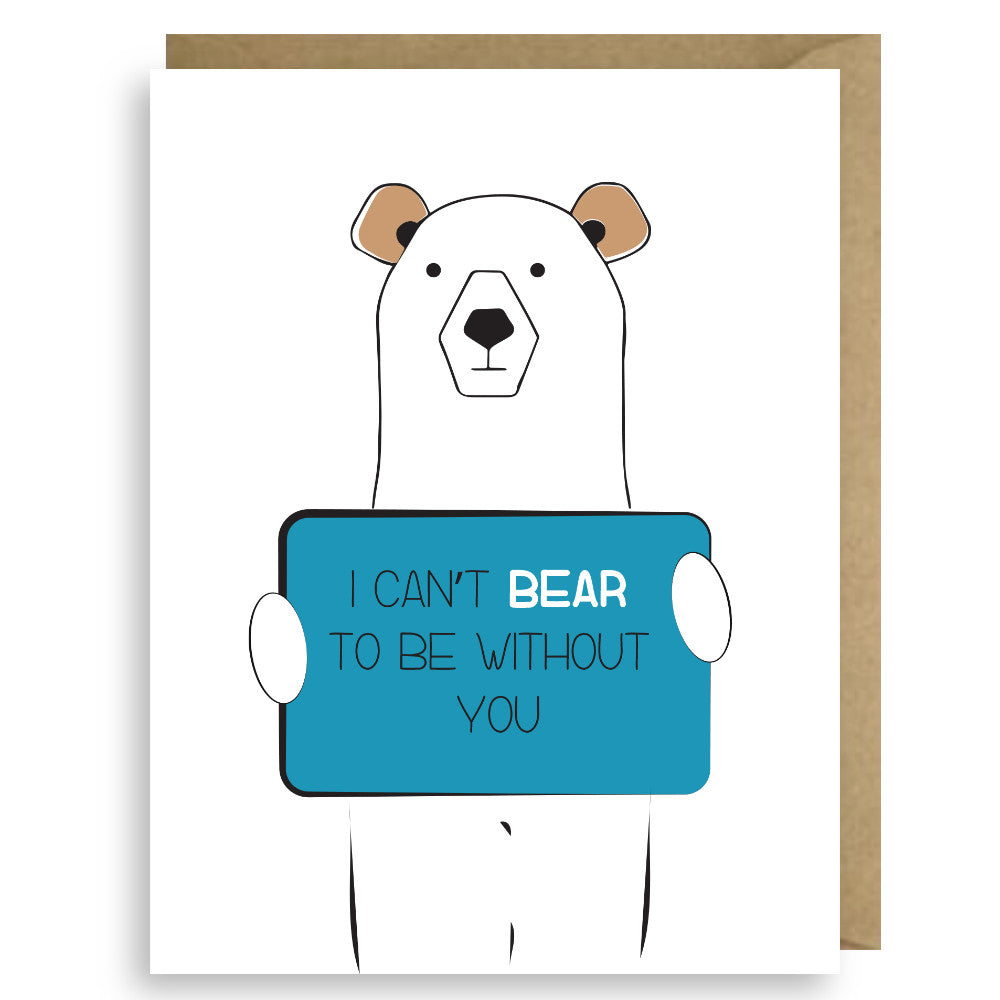 King Mark (Washington, DC)
I CAN'T BEAR TO BE WITHOUT YOU
KMK1001
This card was inspired by King Mark of Washington, DC. "Being away from someone that you love is really hard," he says. "I was seven when Tommy was born. He was given up for adoption to a family in Bethesda, MD," he shares about his younger brother. "We spent 50 years apart until we were reunited in April of 2017." The brothers ended up living on the streets near Dupont Circle when police came and did a clean up in November of 2017 and took their tent and most of their
belongings. Thanks to a handful of homeless outreach organizations in the city, they managed to survive and found housing in the spring of 2018. Tragically Tommy, who was a gifted artist and who was also planning to make cards with
Second Story Cards, died just weeks after moving into their apartment. "There's a special love you have for family," he says. "I'm just happy for the time we had together." Today King Mark is thankful to have an apartment and is passionate about ensuring that everyone has a right to vote.
King Mark receives 15% of the sales from this card. Second Story Cards also donates 10% of the profits of each card to a charity of the cardmaker's choice. King Mark has chosen the Miriam's Kitchen for this card. 
Size: A2 (4.25" x 5.5")
Paper: Deluxe eggshell cardstock
---
More from this collection