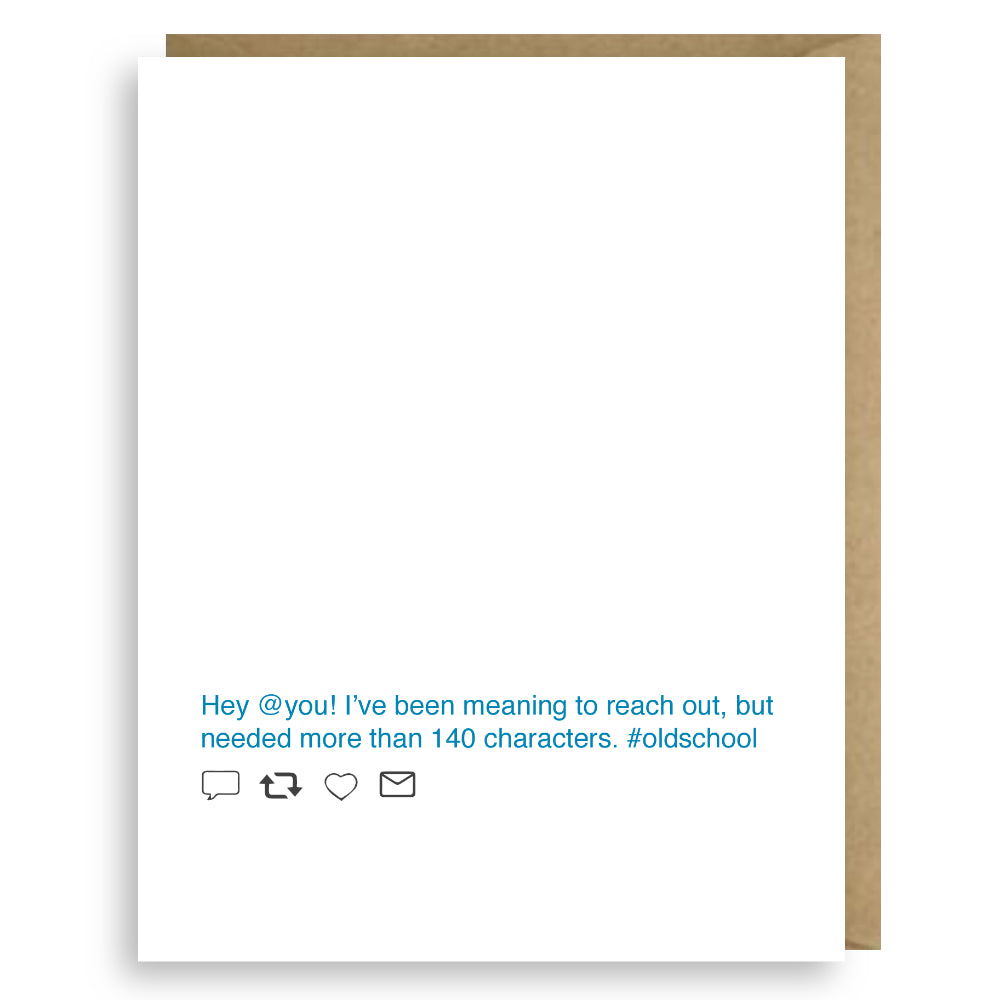 Levester Joe Green II (Wash., DC)
OLD SCHOOL TWEET
LGR1006
This card was created by Levester Joe Green II. Homeless since 2006, he sleeps on the streets in the Tenleytown neighborhood of Washington, DC. A poet and artist, Levester is passionate about contributing his voice to the collective discussion on life, particularly the social ills of our society. "I consider myself a communicator. There are so many avenues that you can communicate – from your hair, the clothes you wear, your body language to more sophisticated channels like publishing, broadcasting and social media." Levester has been active on social media for more than a decade and has over 200,000 posts. He has been active on Twitter since 2009 and has more than 200,000 across his multiple accounts. You can follow him on Twitter at @SuperCityPromos.
Levester receives 15% of the sales from this card and Second Story Cards donates an additional 10% to a charity of the cardmaker's choice. Levester has chosen the DC Family & Youth Initiative for this card. 
Size: A2 (5.5" x 4.25")
Paper: Deluxe eggshell cardstock.
---
More from this collection