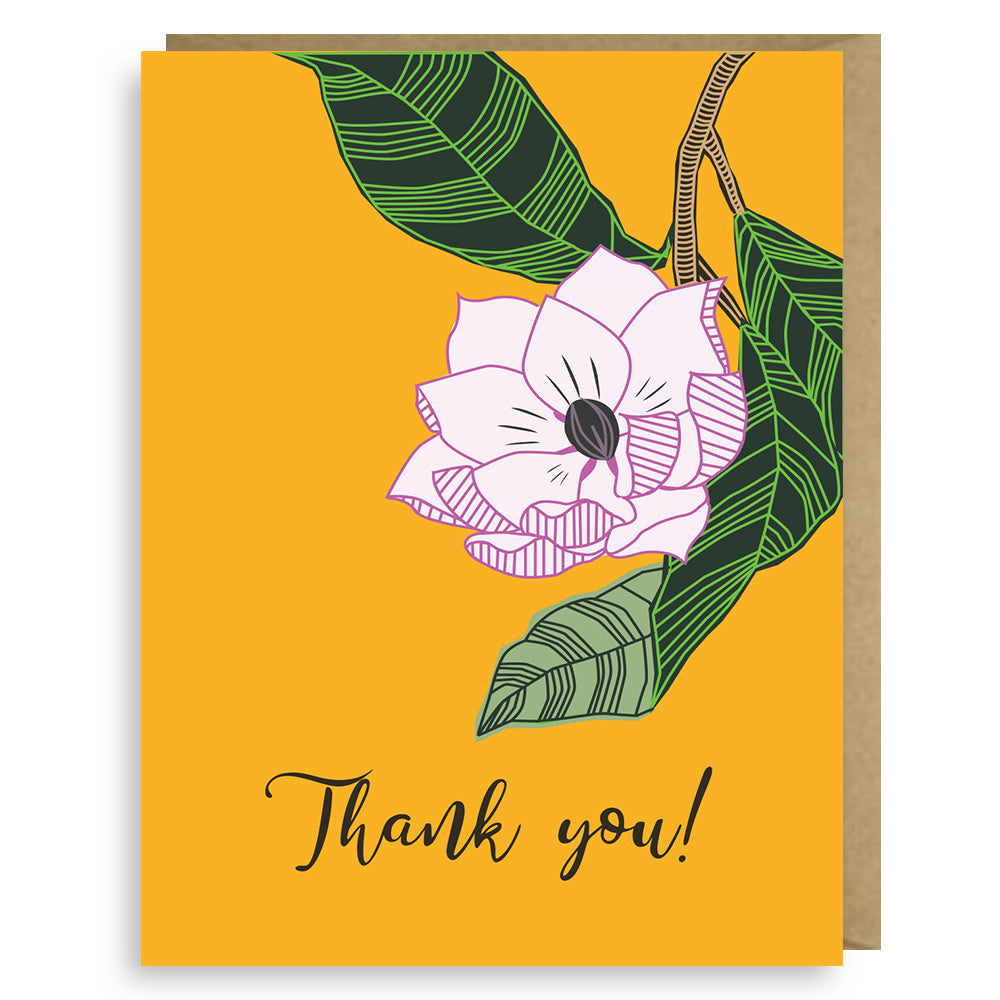 Cynthia Mewborn (Washington, DC)
MAGNOLIA THANK YOU 6-PACK
CME3014
This set of 6 cards comes from Cynthia Mewborn of Washington, DC. "There are over 210 species of magnolia; they come in all different shapes, sizes, and colors. That's why I wanted this to be a thank you card," she explains. "When someone does something nice for me, I like to think of unique ways to let them know how appreciative I am. And thank yous can come in all kinds of shapes, sizes, and colors - just like magnolias."
After several years of sleeping outside, Cynthia technically has housing, but it's not a safe place and she's fighting hard against the city's housing authority to rectify the situation, not only for her, but for all those experiencing homelessness. 
Cynthia receives 15% of the sales from this card. Second Story Cards donates 10% of the profits of each card to a charity of the cardmakers choice. Cynthia has chosen the Me Too Movement for this card. 
This set of 6 cards comes in a plastic box. If you'd prefer to reduce your environmental impact and receive the cards without the box, please let us know in the comments of your order. 
Size: 4Bar (3.5" x 4.875")
Paper: Deluxe eggshell cardstock.
---
More from this collection