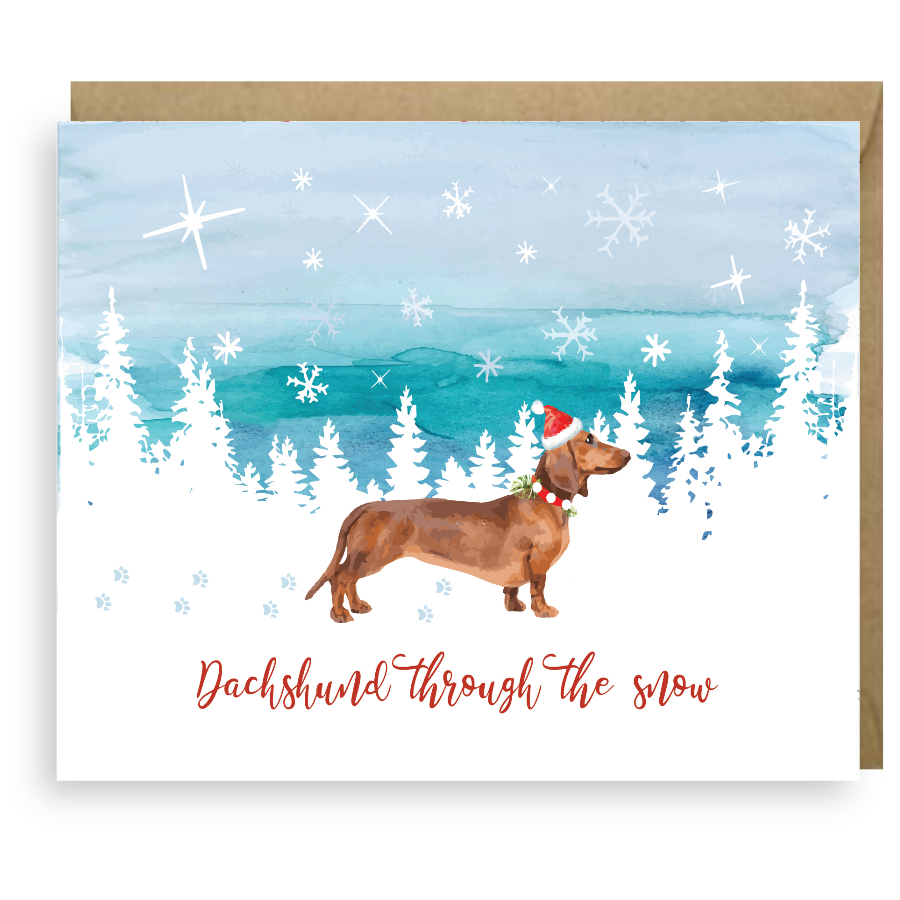 Angie Whitehurst (Washington, DC)
DACHSHUND THROUGH THE SNOW
AWH1009
Angie Whitehurst of Washington, DC came up with the idea for this adorable card. "I love dogs," she says, "but they can dash on by me because I'm terribly allergic to them. Although this dachshund is adorable, maybe I'd be ok around him." A huge thanks to our designer, Toni, who helped bring Angie's ideas to life!
Angie's housing instability goes back to the 1980s. We're delighted to share that she currently has housing and is an active voice in the discussion on homelessness and housing in our nation's capital.
Angie receives 15% of the sales from this card. Second Story Cards donates an additional 10%  to the charity of the cardmaker's choice. Angie has chosen Pets of the Homeless for this card. 
Size: A2 (5.5" x 4.25")
Paper: Deluxe eggshell cardstock.
Finish: Red foil for the hat and lettering
---
More from this collection