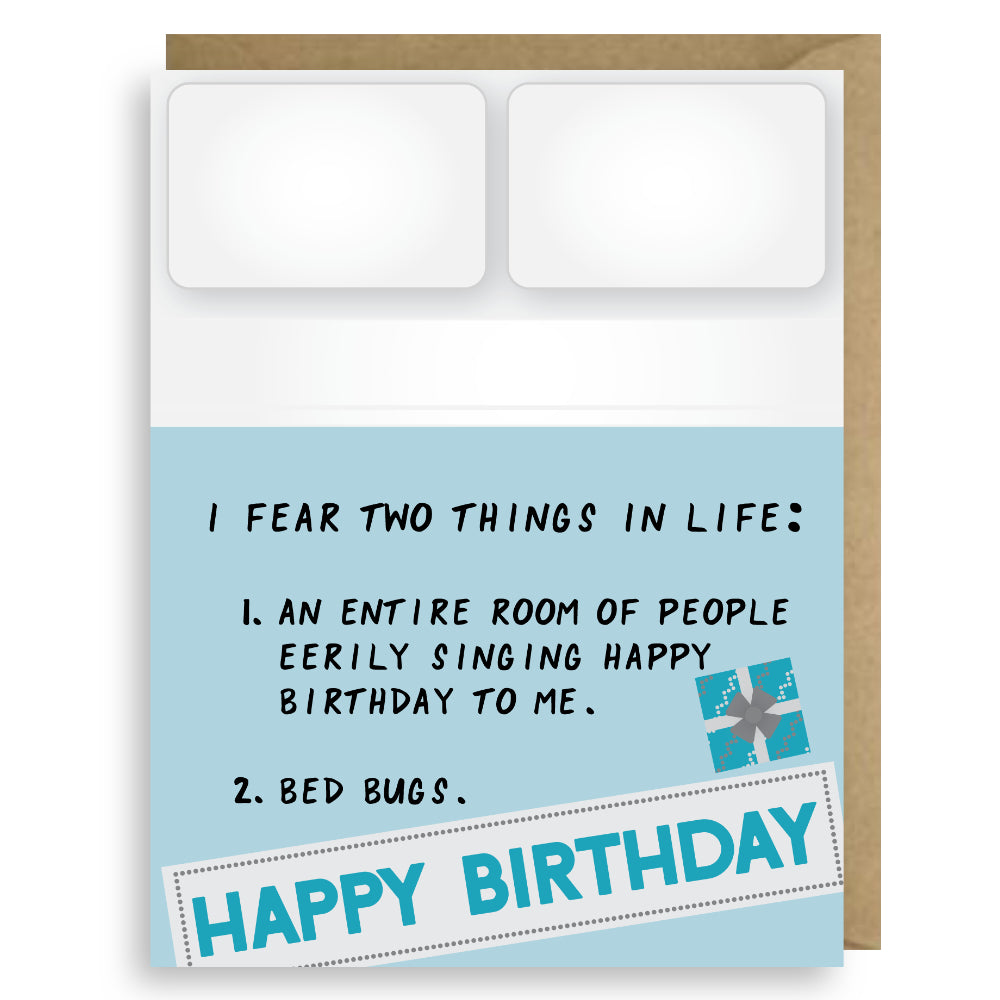 Cynthia Mewborn (Washington, DC)
BIRTHDAYS & BED BUGS
CME1004
This card was inspired by Cynthia Mewborn of Washington, DC. "I don't celebrate my birthday. I guess I don't like all the attention on me." She also doesn't like bed bugs, "They're impossible to get rid of. That's one of the reasons that a lot of homeless people don't stay in shelters." Cynthia has been homeless twice in her life: from 2012-2014 and most recently she was forced back onto the streets in June of 2017. Although she's suffered some setbacks in her housing situation, Cynthia manages to make tremendous progress as an artist. In 2015 she directed her first documentary, Whom Should I Be Grateful To?, and she is currently working on the release of her first opera.
Cynthia receives 15% of the sales from this card and Second Story Cards donates an additional 10% to a charity of the cardmaker's choice. Cynthia has chosen Street Sense Media for this card. 
Size: A2 (5.5" x 4.25")
Paper: Deluxe eggshell cardstock.
---
More from this collection