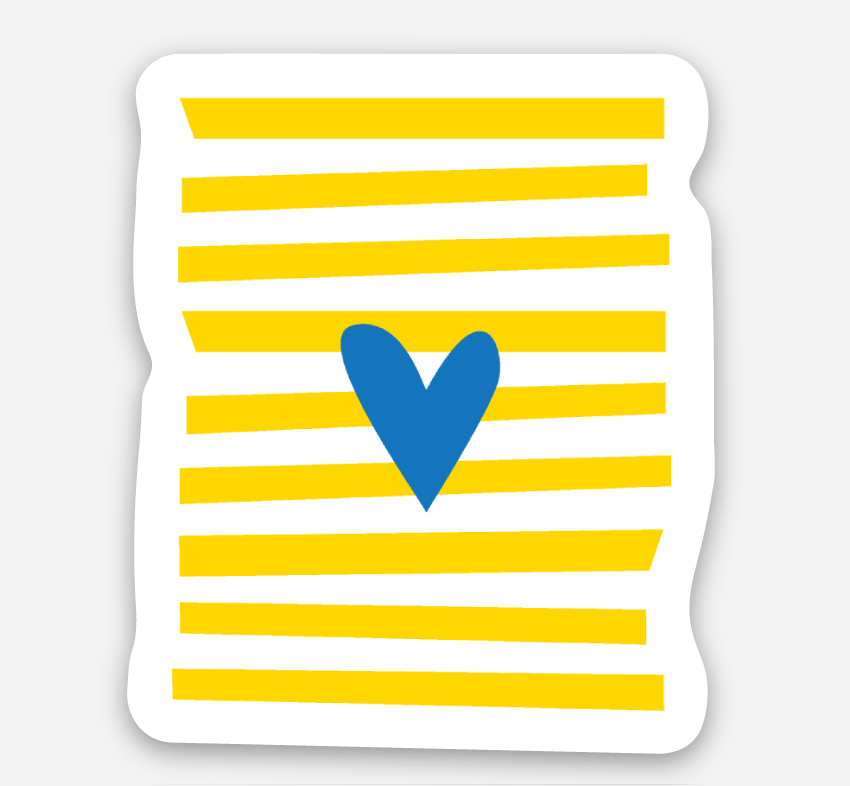 King Mark (Washington, DC)
UKRAINE LOVE STICKER
KMK6000
We are deeply moved by the resilience of the Ukrainian people. Together with our maker King Mark, an army veteran, we have created this beautiful love themed sticker with Ukraine's colors.
10% of the sales of this sticker go to airbnb.org. They're an independent and publicly-supported nonprofit organization that is using donations to fund short term housing for up to 100,000 people fleeing Ukraine. They support housing refugee guests regardless of nationality, race, ethnicity, or how they identify. An additional 15% of the sales goes to our amazing maker: King Mark. 

Die Cut Premium Vinyl Sticker: 1.36" x 1.62"
---
More from this collection