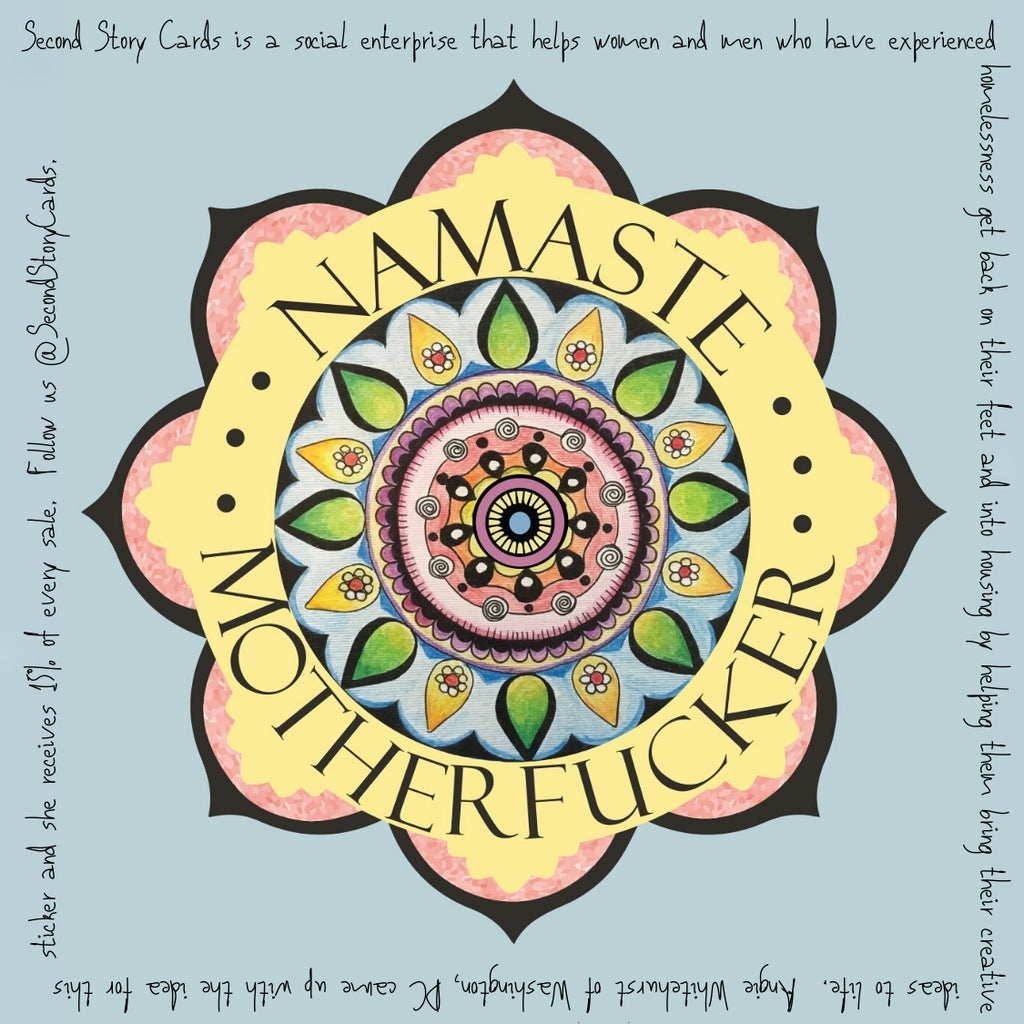 Angie Whitehurst (Washington, DC)
NAMASTE MF'er STICKER
AWH6007
This beautiful kiss-cut design (the outside border is not part of the sticker)  is from Angie Whitehurst of Washington, DC. "Practicing mindfulness and meditation can make you feel better, but so can a cathartic f-bomb," she says with a wide smile. After dealing with periods of housing instability that date back nearly 40 years, Angie currently has housing and is active in her community.
Our designer created this beautiful design based on Angie's idea. We're very fortunate to have such talented designers helping our homeless entrepreneurs realize their visions. 
Angie receives 15% of the sales from this sticker. An additional 10% is donated to OG Yoga, a San Diego based organization delivering trauma-informed, diversity-sensitive yoga and mindfulness to the homeless and other need-based communities.
Sheet size: 3.75" x 3.75" 
Sticker size: 3" x 3"
Sticker is made from durable vinyl that resists scratching, heat, water and sunlight
---
More from this collection