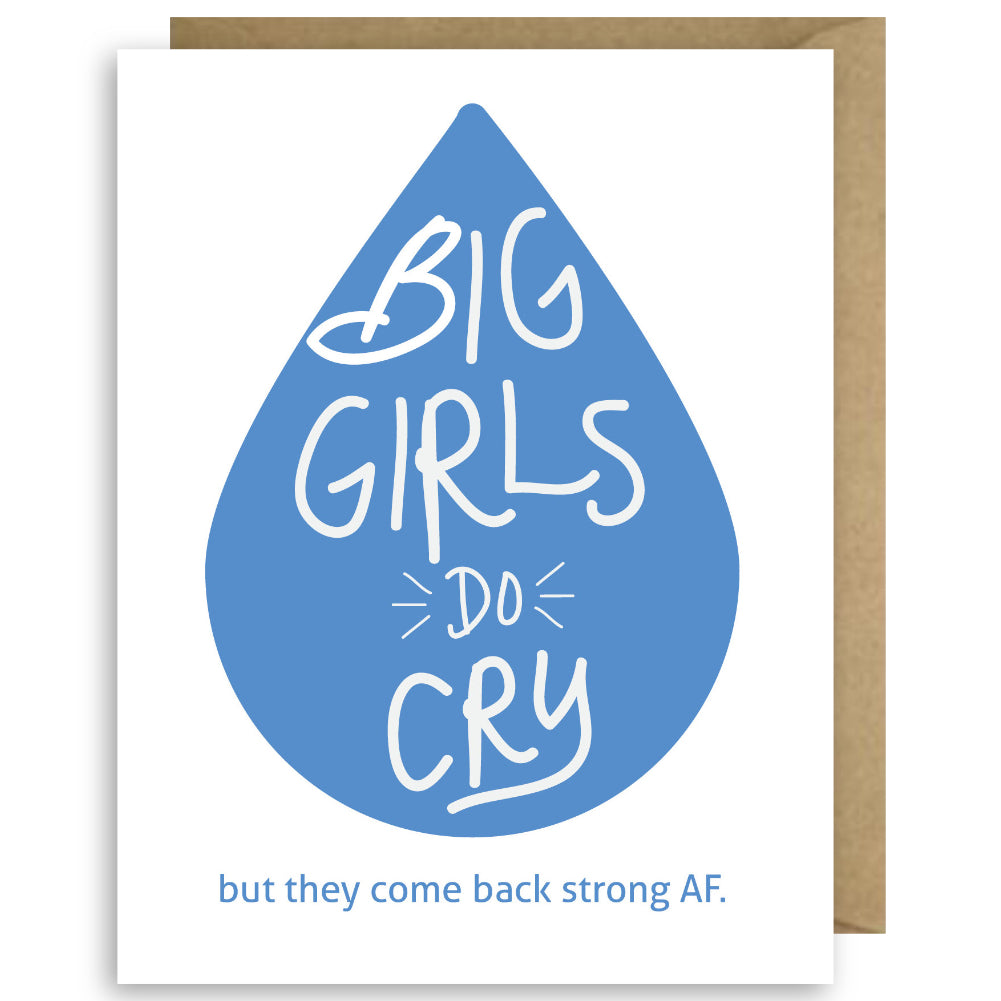 Sasha Williams (Washington, DC)
BIG GIRLS DO CRY
SWI1009
"We all cry sometimes," says Sasha Williams who came up with this card. "We may not shed tears because we want to try to appear strong for our kids, spouses, parents, co-workers - even in front of the barista at Starbucks when we're getting a mocha frappuccino (with extra whip cream, thank you) to try to numb our pain. But, when those tears dry, you better watch out because ain't nothing going to keep me down." It's that fire inside of Sasha that has helped her survive and thrive. "I've overcome sexual assault, homelessness, failed relationships, losing the sight in my right eye, raising two beautiful girls on my own and through every challenge I've been dealt, I've gained the wisdom, courage and strength I need to face the next one. Bring it on!" We're very proud of Sasha and happy to share that she and her daughters are doing well and currently have their own apartment in Washington, DC.
Sasha receives 15% of the sales from this card. Second Story Cards donates an additional 10% to a charity of the cardmaker's choice. Sasha has chosen Street Sense Media for this card. 
Size: A2 (5.5" x 4.25")
Paper: Deluxe eggshell cardstock.
---
More from this collection