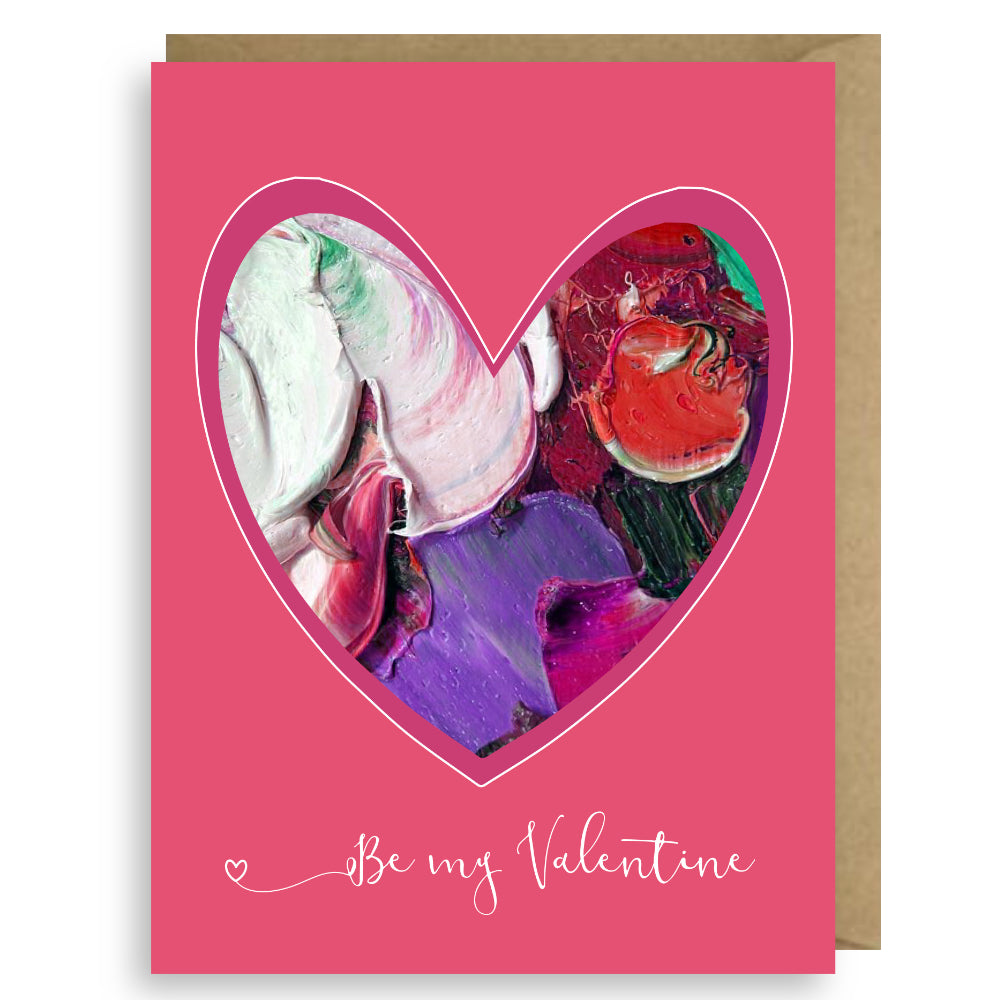 Sasha Williams (Washington, DC)
BE MY VALENTINE
SWI1018
This card supports Sasha Williams of Washington, DC. "Valentine's Day is a day to express your love in creative and artistic ways," she says. We couldn't agree more, so our creative designer filled this heart with the beautiful, raw colors of oil paint. Creative arts have played a major role in balancing Sasha's housing instability over the years. "I love to draw, sing, write - really anything creative, it can be therapeutic." After being homeless on and off since 2003, we're happy to report that Sasha and her two daughters currently have housing. 
Sasha receives 15% of the sales from this card. Second Story Cards donates 10% of the profits of each card to a charity of the cardmaker's choice. Sasha has chosen Street Sense Media for this card. 
Size: A2 (5.5" x 4.25")
Paper: Deluxe eggshell cardstock.
---
More from this collection