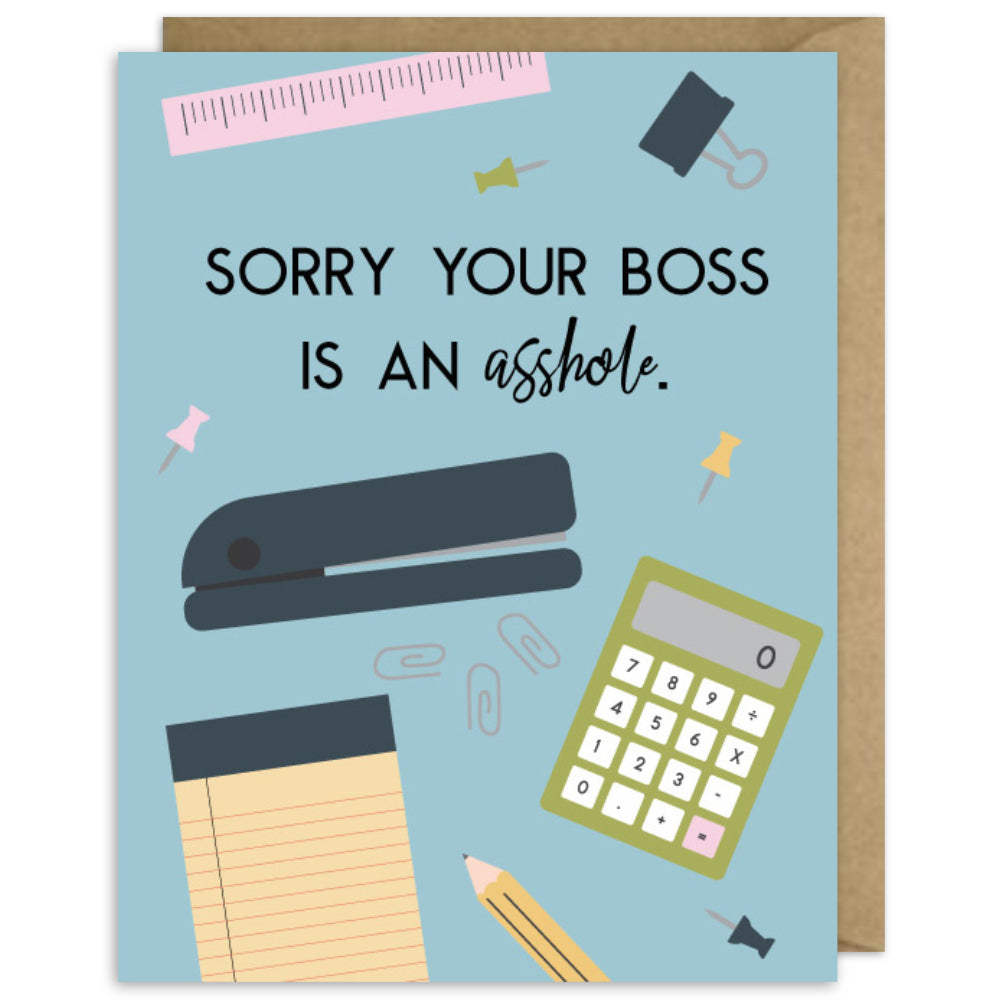 Glenn Randolph (Washington, DC)
ASSHOLE BOSS
GRA1001
This card was inspired by Glenn Randolph of Washington, DC. "It's hard to love your job when you've got an asshole for a boss," he admits. "I quit a perfectly good job once because I couldn't stand my manager." While he's sorry you report to an a-hole, he's thrilled that someone cared enough to send you his card. "As happy as it would make me to know that people proudly display my card on their desk, that's probably not a good idea for this one. It's best to take this one home and maybe put it on the fridge - unless your spouse is also your boss, in which case, you've got even bigger problems." Homeless since 2007, Glenn often sleeps on the streets near Dupont Circle.
Glenn receives 15% of the sales from this card. Additionally, Second Story Cards will donate an additional 10% to DC Central Kitchen, a nonprofit that provided culinary training to Glenn. 
Size: A2 (5.5" x 4.25")
Paper: Deluxe eggshell cardstock.
---
More from this collection